Project done at
Barcelona School of Creativity
.
This briefing was to create some viral content about bullying addressed to parents in order to raise awareness.
Based on an article, we decided to create a screenshot of a WhatsApp group where a dad was reproaching to the oder parents that their kids didn't come to his daughter's birthday.
It turn out to be published by 5 newspapers. People thought over this issue and they started a debate about the origin of bullying. We could also learn first-hand that what we read in those news it isn't always true.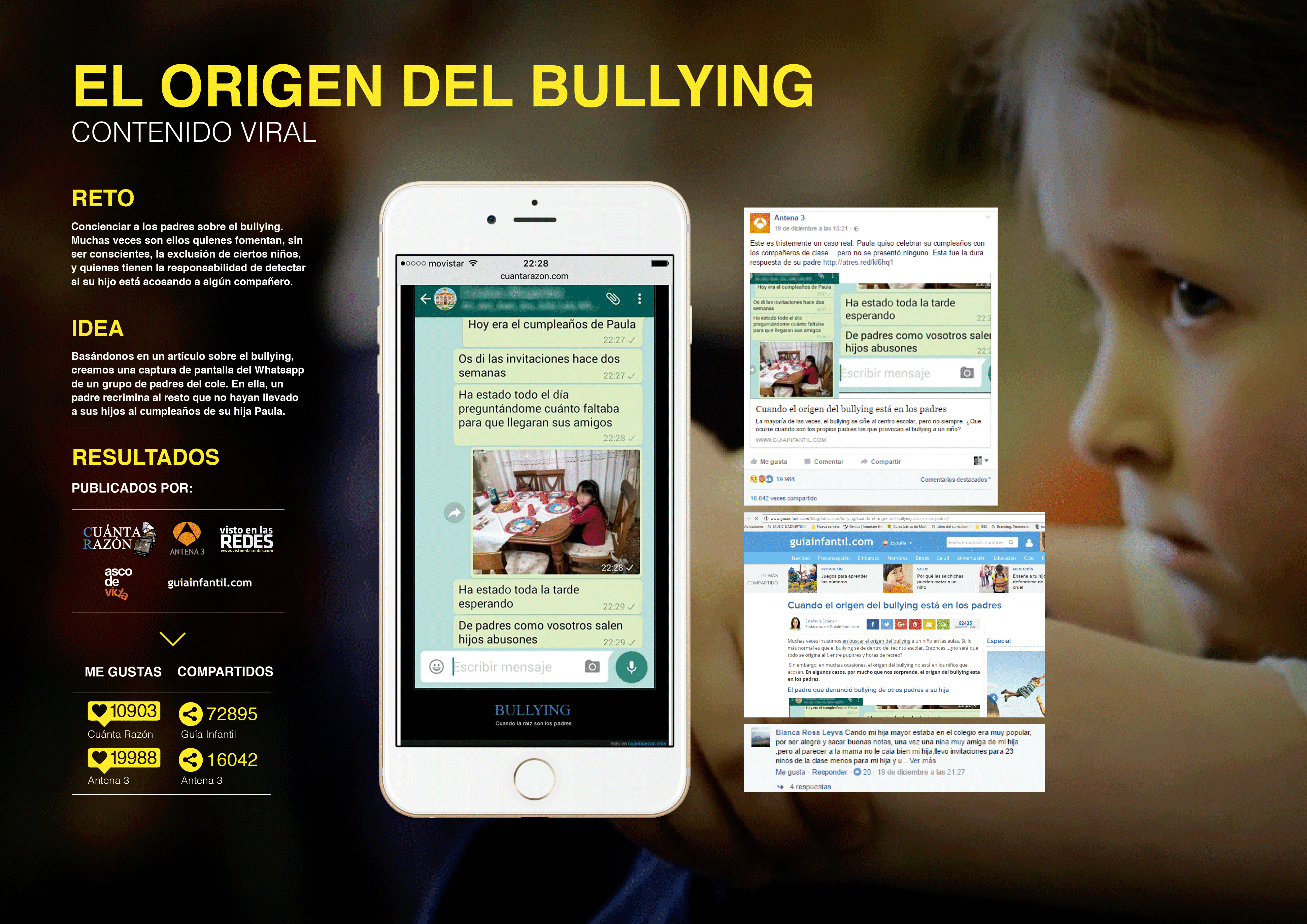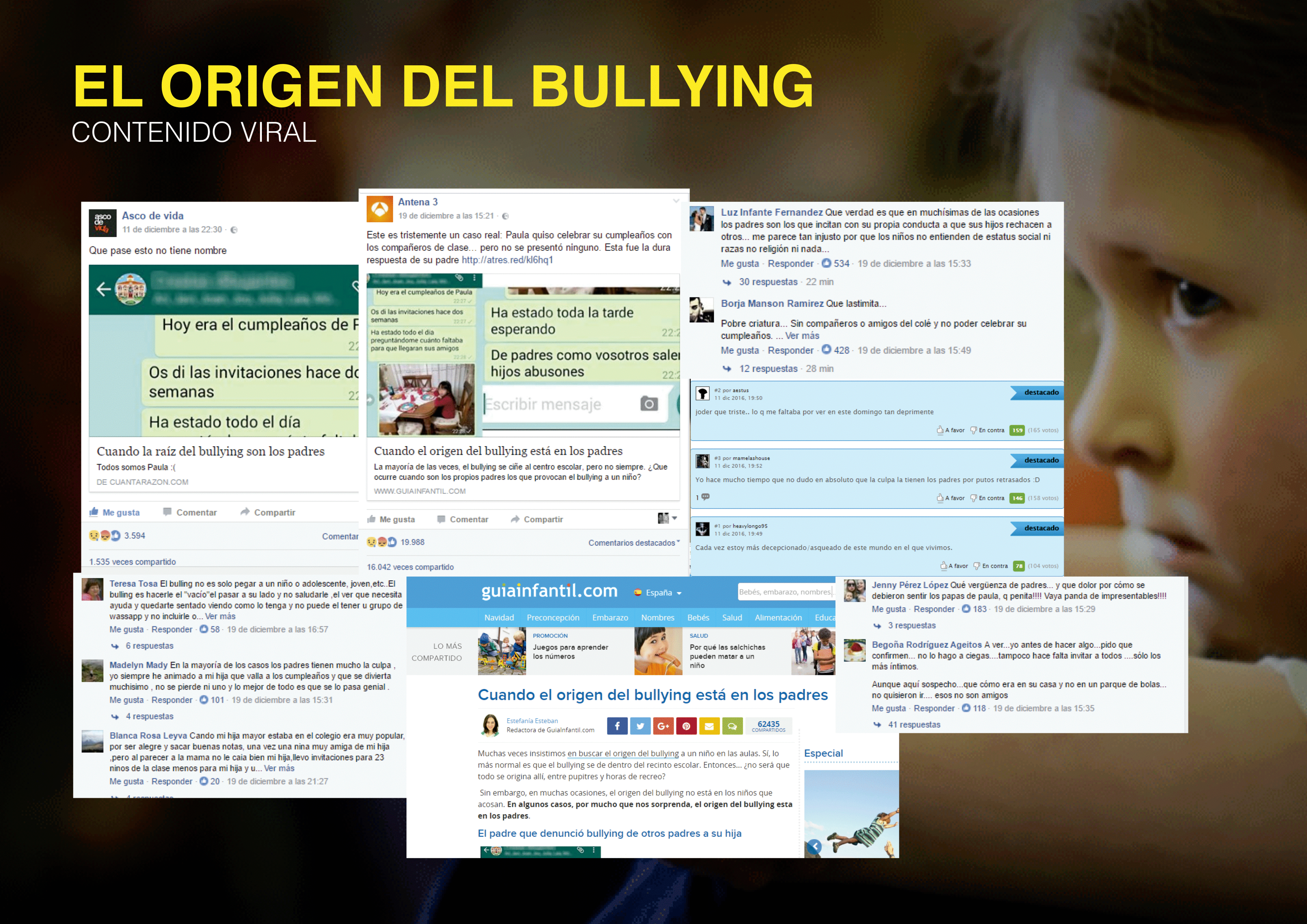 Copywriter: Cristina Berenguer
Art Director: Ariadna Sala